One of the first polishes I ever remember purchasing is China Glaze For Audrey. I remember looking up swatches and knowing instantly that I had to have it. For Audrey was my very first polish purchase as a polishaholic that I remember. It was my gateway polish! lol
For Audrey is such a fantastic color, and is a staple in my collection. No matter how many polishes I have that are a similar color, For Audrey is still the one that comes to mind.
Today's nail art is very simple using striping tape over For Audrey to create a chevron design on the accent nail. I used Wet N Wild Black Creme as the black polish in the design.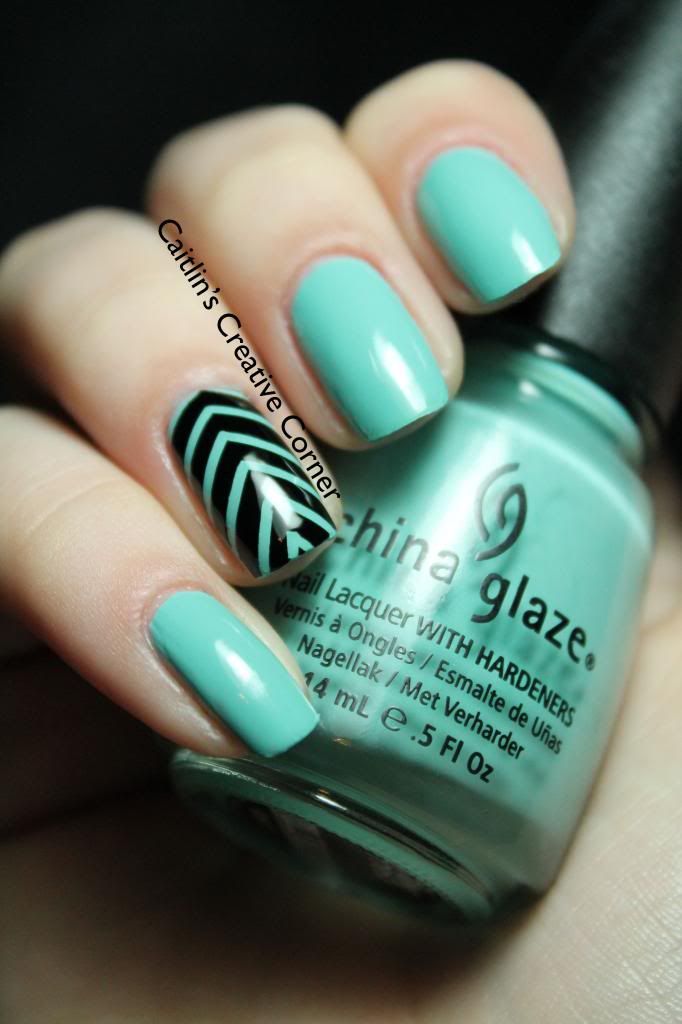 Every time I wear For Audrey I get compliments! This is a classic design for a classic color. I love it!
XOX Caitlin